Window & Door Replacement & More
When your home improvement project requires new windows and doors, updated fencing or custom aluminum work tailored to meet your home, choose Hardman's Inc. today. As the foremost experts on all of these projects and more, we're prepared to deliver uncompromising quality and excellence to all of our customers.

Windows and doors
New and replacement windows: Whether you're upgrading your home's existing windows or you're adding windows to a new construction or addition, call upon us for superb window installation and window replacement services.
New and replacement doors: From replacing damaged doors to upgrading the look and quality of your door, we're pleased to assist with door replacement services for the installation of both new and replacement doors. We also work on security doors.
Window guards: Looking for expert window guard installation, performed quickly and to a high degree of quality? Hardman's Inc. is here to help!
Fencing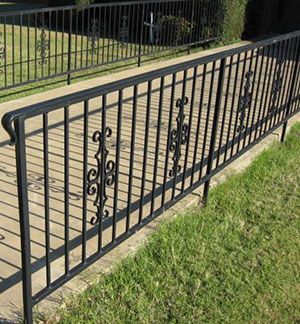 Chain link fencing: We're pleased to provide new installation and repairs for chain link fencing in Phillips County, AR, to help keep your property protected from intruders or to keep pets and children in.
Wooden privacy fencing: Looking to add some privacy to your property? Let us design and install the perfect fence for your property, to keep prying eyes away, leaving you with comfortable peace of mind.
Vinyl fencing: Low upkeep and a beautiful façade has made vinyl fencing in Phillips County, AR a premier choice for homeowners. We're adept at providing installation and repairs for vinyl fencing in any style.
Wrought iron fencing: Nothing says sophistication and luxury quite like traditional wrought iron fencing. We're pleased to offer service and installation for wrought iron fencing per your unique needs.
Brands we trust
To ensure our projects are completed to the highest standards of quality, we rely on top-quality brands, including:
ABC
Stephens Pipe and Steel, LLC
ViewPoint made by Atrium
Contact Us
If you require window and door replacement services, fencing, or custom aluminum work done to improve the form and function of your home, please contact us today at 870-753-9000 for an estimate if you're in Helena, Phillips, Lee County, or Phillips County, AR.